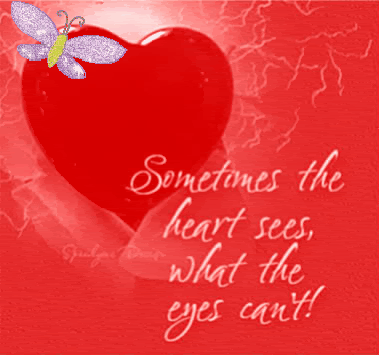 Friday's Faith
My Child's Lifeline to Me
The Cord
We are connected,
My child and I, by
An invisible cord
Not seen by the eye.
It's not like the cord
That connects us 'til birth
This cord can't be seen
By any on Earth.
This cord does it's work
Right from the start.
It binds us together
Attached to my heart.
I know that it's there
Though no one can see
The invisible cord
From my child to me.
The strength of this cord
Is hard to describe.
It can't be destroyed,
It can't be denied.
It's stronger than any cord
Man could create;
It withstands the test,
Can hold any weight.
And though you are gone,
Though you're not here with me,
The cord is still there
But no one can see.
It pulls at my heart
I am bruised...I am sore,
But this cord is my lifeline
As never before.
I am thankful that God
Connects us this way
A mother and child...
Death can't take it away!
Author Unknown
******
Therefore, since we are surrounded by such a great cloud of witnesses...
~Hebrews 12:1a NIV
(Jesus replied,) "But about the resurrection of the dead--have you not read what God said to you, 'I am the God of Abraham, the God of Isaac, and the God of Jacob'?
He is not the God of the dead but of the living."
When the crowds heard this, they were astonished at His teaching.
~Matthew 22:31-33 NIV
(Jesus replied,) "...and they can no longer die; for they are like the angels. They are God's children, since they are children of the resurrection. But in the account of the bush, even Moses showed that the dead rise, for he calls the Lord 'the God of Abraham, and the God of Isaac, and the God of Jacob.'
He is not the God of the dead, but of the living, for to Him all are alive."
~Luke 20:36-38 NIV
(Jesus answered,) I tell you the truth, he who believes has everlasting life. I am the bread of life. Your forefathers ate the manna in the desert, yet they died. But here is the bread that comes down from heaven, which a man may eat and not die. I am the living bread that came down from heaven.
If a man eats of this bread, he will live forever...
John 6:47-51a NIV
Jesus said to her, I am the resurrection and the life.
He who believes in Me will live, even though he dies."
John 11:25 NIV
Holy Scripture - NIV - New International Version
graphic from photobu
cket.com:
http://s917.photobucket.com/albums/ad19/lom_2009/Decorated%20images/?action=view&current=heart-quote-1.gif